Major concept
High professional level of doctors, scientific approach, advanced technologies, constant search, effective and safe means of treatment.
Therapeutic solution of aesthetic problems of face and body
Individual approach to patients
Complete diagnostic and complex treatment
Preventive measures
For the correction of aesthetic problems, parallel to classical methods of treatment, the center exploits exclusive technologies and the latest achievements of professional cosmetics.

The outcome is elimination of pathology, restoration of norm and prolongation of the achieved results.
Our History
Medical center "Marjani 21" was established inTbilisi, Georgia, in 2002. Shortly after it became one of the leading medical establishments in the field of dermatocosmetology. It carries out a wide range of activities including dermatocosmetology, dermato-venerology, clinical immunology, endocrinology and phytotherapy and consolidates highly skilled specialists to carry out scientific and research work of any complexity. One of the main directions of the center is medical education at different levels.
We are working in close collaboration with the State Medical University, the State University of Georgia, our partner is National Institute of Biotechnology and many related organizations in Russia. We also have professional contacts with French companies, such as Ericson Laboratories, whose production is widely used by our centre. In the near future our centre will become their official representative with exclusive rights in Transcaucasus. We are working in close cooperation with Mr. Fhilippe Petit,the president of the World Association of Mesotherapy, Bordaux. Currently we are jointly establishing the Association of Mesotherapy in Georgia. We also hold scientific conferences, seminars and workshops. In April 2004 we carried out the first international conference in dermato-cosmetology in Georgia, with the participation of Mr. Philipe Petite and our collegues from Russia.See electronic version of the conference materials published in the journal Experimental and Clinical Medicine http://www.acnet.ge/m/abstraqtN3.htm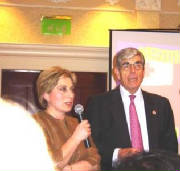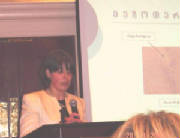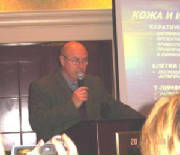 Therapeutic activities of the center are headed by
Nata Kiladze, MD, PhD, assistant-professor, dermato-venerologist.
Scientific-research work is performed under the supervision of Professor Boris Korsantia, MD, PhD, Doctor MedSci, immunologist.